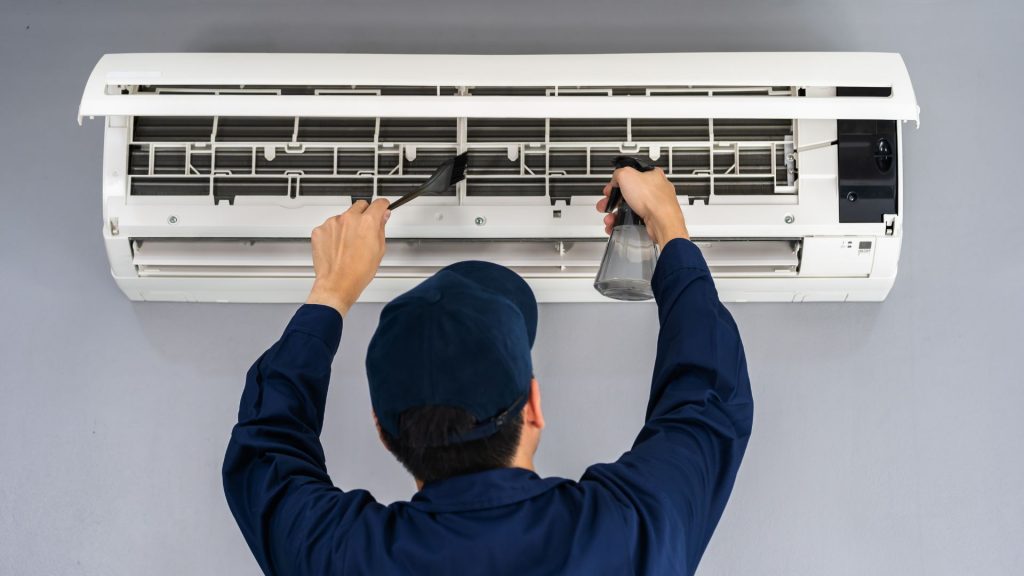 Need air conditioning repair service? We're the company to call. Our experts are available 24/7 to help you with whatever your AC needs may be. We're based in Conroe, TX, but we serve customers all over the state.
Trustworthy And Reliable AC Repair Service in Texas
If you're looking for an AC repair service that you can trust, then look no further than our team here at Texas HVAC Company. We have years of experience in the industry, and we're always dedicated to providing our customers with the best possible service. We know how important it is to have a working AC system in Texas, so we'll do everything we can to get your system up and running as quickly as possible.
Don't wait until your AC breaks down to give us a call – we offer preventative maintenance services that can help keep your system running smoothly all season long. Contact us today to learn more about our services, or to schedule a consultation!
What To Expect in Our Air Conditioning Repair Service?
We will start by inspecting your air conditioner.

After the inspection, we will give you an estimate of the repairs that need to be done.

Once you approve the estimate, our team will get to work repairing your air conditioner.

We will keep you updated throughout the process and make sure that you are completely satisfied with the repairs before we leave.
Get Your AC Fixed With Us Today!
At Texas HVAC Company, we provide top-quality air conditioning repair services to Conroe and the surrounding areas. We have a team of highly trained and experienced professionals who are ready to help you with any AC problems you may have.
In addition, we're dedicated to providing our customers with the best possible service, so if you're in need of any of these services, don't hesitate to give us a call today. We look forward to helping you keep your home or office cool and comfortable all summer long!